Children's Endowment Fund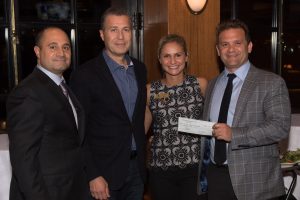 The Children's Endowment Fund ("CEF") was originally founded in 2002 by the Justinian Society of Lawyers as a charitable and benevolent arm of the Justinian Society of Lawyers, and as of August 14, 2012, the CEF, is now a subdivision of the Justinian Society of Lawyers' Endowment Fund.  The mission of the CEF is to assist and aid disadvantaged or disabled children, without regard to ethnicity, race or religion.  A child, as defined for the purpose of the CEF, is any individual 18 years old or younger.
Since its inception, the CEF has granted over $135,000.00 to individuals and organizations affiliated with bettering the lives of children. 
Some fine examples of the organizations the CEF has granted in the past are:
– The Make-A-Wish Foundation
– Chicago Public Schools
– The Illinois Eye Institute (provides reading glasses to underprivileged children)
– The Otis Wilson Foundation (provides after school activities for at risk children)
– Giant Steps (a school dedicated solely to autistic children)
– Cameron Can Foundation (provides assistance to families of children who need long-term medical care)
– Ronald McDonald House Charities of Chicagoland and Northwest Indiana (its Scholarship Program awards multiyear, renewable scholarships to local students who are academically outstanding, community-minded, and financially disadvantaged)
– St. Jude Children's Research Hospital (its Children's Medical Research leads the way the world understands, treats and defeats childhood cancer and other deadly diseases)
– Bear Necessities Pediatric Cancer Foundation (provides financial help to pediatric cancer patients and families while patient is in the hospital)
– Pro Bono Network (provides Pro Bono legal counsel to child-related legal matters and protections of children especially where there is domestic violence)
– Reflections Foundation/Polished Pebbles (provides financial help to help girls become great communicators at home, school and the future workplace by replacing the school to prison pipeline with a school to career pipeline for low-income African American and Latina girls)
– Shriners Hospitals for Children-Chicago (provides the highest quality care to children with neuromusculoskeletal conditions and other special healthcare needs without regard to race, color, creed, sex or sect, disability, national origin, or ability of a patient or family to pay)
– Child's Voice (empowers children with hearing loss to be successful in all educational and social settings by optimizing their listening, speaking and academic skills)
– Maryville Academy – Maryville Children's Healthcare Center (CHC) (provides highly skilled nursing care and transitional hospital-to-home services for pediatric patients (from underserved, low-income, at risk families living in the Chicago metropolitan area) with complex medical conditions or chronic illnesses). 
–  Ann & Robert H. Lurie Children's Hospital in Chicago (provides superior pediatric medical care in a setting that offers the latest benefits and innovations in technology, research and family-centered design; as the pediatric teaching hospital of Northwestern University Feinberg School of Medicine, they strive to be a leader in pediatric healthcare delivery; research in the causes, treatment and prevention of diseases that affect children; education for physicians, nurses and allied health professionals; and advocacy for the general well-being of all children); and
– CASA Kane County (serves the best interests of abused and neglected children from age of birth through 21 by recruiting trained and supervised community volunteers who serve as a child's Court Appointed Special Advocate (CASA) and Guardian ad Litem (GAL) for children in court due to abuse, neglect or private guardianship).
– Fox Valley Special Recreation Foundation (supports the special projects and scholarships to residents with disabilities through the Fox Valley Special recreation Association whose mission is to empower people with disabilities to participate in therapeutic recreation and leisure activities, which are essential to a rich life)
– Direct Effect Charities (works with underprivileged students through Chicago's public schools, providing them with a variety of needs. Their three core programs include Letters to Santa, fulfilling Christmas wishes, Build a Backpack, providing school supplies, and Chicago Kids Closet, which collects new socks, and underwear for children in need, year-round)
– Saint Anthony Hospital (provides the highest quality medical care, social services, and community outreach to promote health justice and achieve equitable outcomes for the communities of color residing in the south and southwest sides of Chicago area, by supporting their Community Wellness Department's (CWD) Adults and Children Together (ACT) and Adolescent-Parent Education (APE) Groups focused on mitigating risk factors for domestic violence in families with children and addressing intergenerational trauma.
Members of the Justinian Society of Lawyers have contributed precious time, talent, and resources to CEF in the form of fundraising through Treasure Hunts and Silent Raffles, providing direct services to Chicago Public Schools by acting as readers to grade school children and through direct contributions of money.
The aim of the CEF is to continue to provide assistance consistent with its mission throughout the Chicago land community.
Click here to view photos from the 2023 JSEF Children's Endowment Fund Dinner. 
The deadline for grant requests is February 15, 2024. Inquiries for future grants shall be accepted in writing and directed to:
Justinian Society of Lawyers Endowment Fund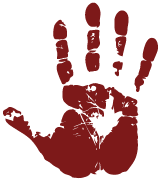 fsommario@rblaw.net