The Justinian Society of Lawyers Endowment Fund provides annual scholarships to students attending area law schools. Last year, we afforded 20 scholarships totaling in excess of $37,000 (including the law schools matching funds) through our predecessor the Justinian Society of Lawyers.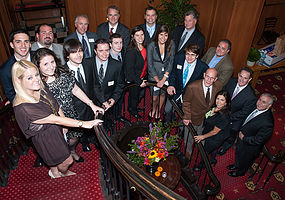 We are primarily concerned with providing awards to qualified applicants demonstrating need, we require some assurance that the individuals who are awarded scholarships will complete their legal studies.
Certified transcripts of law school enrollment and grades, together with a black and white photo of the applicant must accompany the written application. All applicants are additionally required to indicate whether or not they previously have been awarded a scholarship by the Justinian Society of Lawyers.
All requests for scholarship must be in writing and must be received on or before September 12, 2016.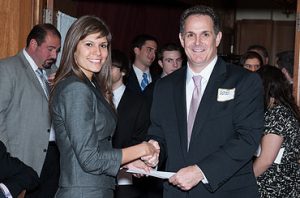 The scholarship committee will only accept electronic submission of this application with all supporting material in one single .pdf to be sent to Anthony M. Farace at amf@amari-locallo.com before the filing deadline. The attachment should be named "2016 Justinian Scholarship Application – applicant's last name.pdf"